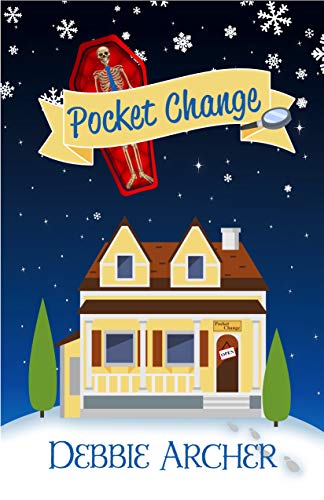 If you love a good, cozy mystery, grab a cup of tea, pick up this book, and turn off your phone. You aren't going to want to be interrupted. Fictional Pocket, Arkansas could be any small Southern town, and if you know one, you will delight in the eclectic cast of characters that populate this one.
Author Debbie Archer has done such a fantastic job of crafting quirky, realistic characters that I feel I have known them forever. You may even recognize a few of your own small-town neighbors, from the busy-body who's always first to spread the gossip, to the single lady "of a certain age" who flirts with every man in sight, to the beloved, yet slightly air-headed hometown gal who's done well. And don't forget the eccentric Uncle everyone considers slightly nuts but harmless.
Add in one hunky new neighbor with a secret, a dead body, and arson, and you've got everyone in a tizzy. Ratchet up the tension with some trespassing and break-ins at our heroine's new business venture, and it's enough to put any Southern lady into a baking frenzy.
A clever, entertaining read, with humor, inspiration, and small-town charm sprinkled throughout. I found myself chuckling often, and in a few places, I laughed out loud. Some of the high-jinks reminded me of the Stephanie Plum series, but without the R-rated encounters. This book is clean and sweet, and I'd have no qualms recommending it to my mother or Aunt Carol without a blush.
But Ms. Archer doesn't skimp on the mystery either. I was wondering who-dunnit right up to the surprising reveal.
I hope there's a sequel in the works, because these spunky characters are sure to get into another mess soon. And a Pocket Cookbook would be a sure hit. (Hint, hint.)
Pick up your copy here.